Above Knee Prosthetics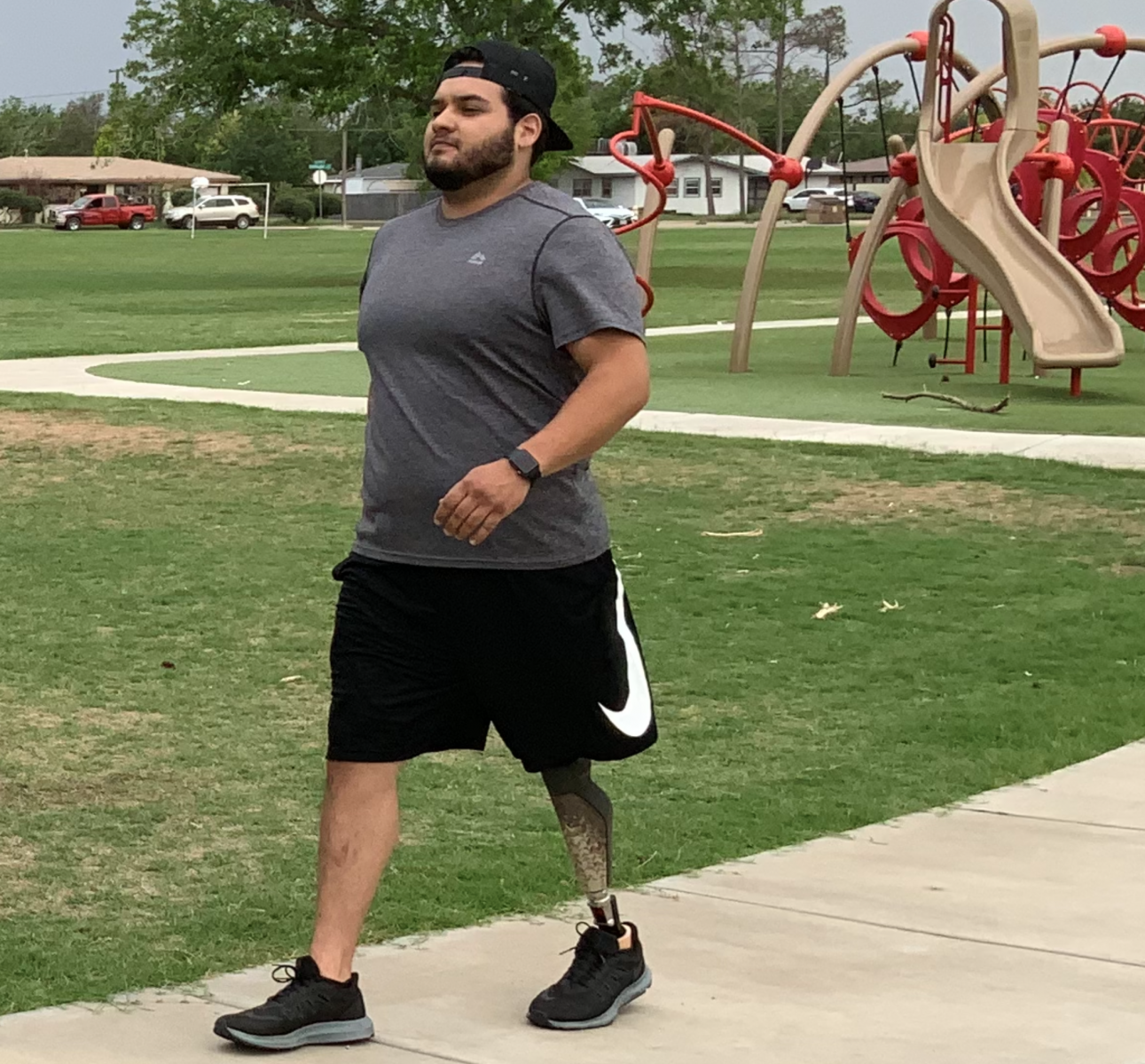 We believe in doing everything we can to help our patients reach their highest potential. This means we are constantly adding to our knowledge base about which components are available and how they may best help our patients to return to a fully active lifestyle. Socket design, lightweight materials and the use of the new suspension options, such as vacuum-aided suspension, have all helped to provide more function from a prosthetic system while reducing weight the overall weight of the prosthesis.
Mechanical knees
Mechanical prosthetic knees are designed to offer a high level of stability and function. Each individual is provided with the prosthetic knee type that best meets their functional needs and goals. Depending on their design, mechanical prosthetic knees are intended to facilitate single-speed walking on level surfaces or variable walking speeds on different terrains. Mechanical knees may also allow the user to negotiate stairs and small obstacles, as well as sit and/or kneel.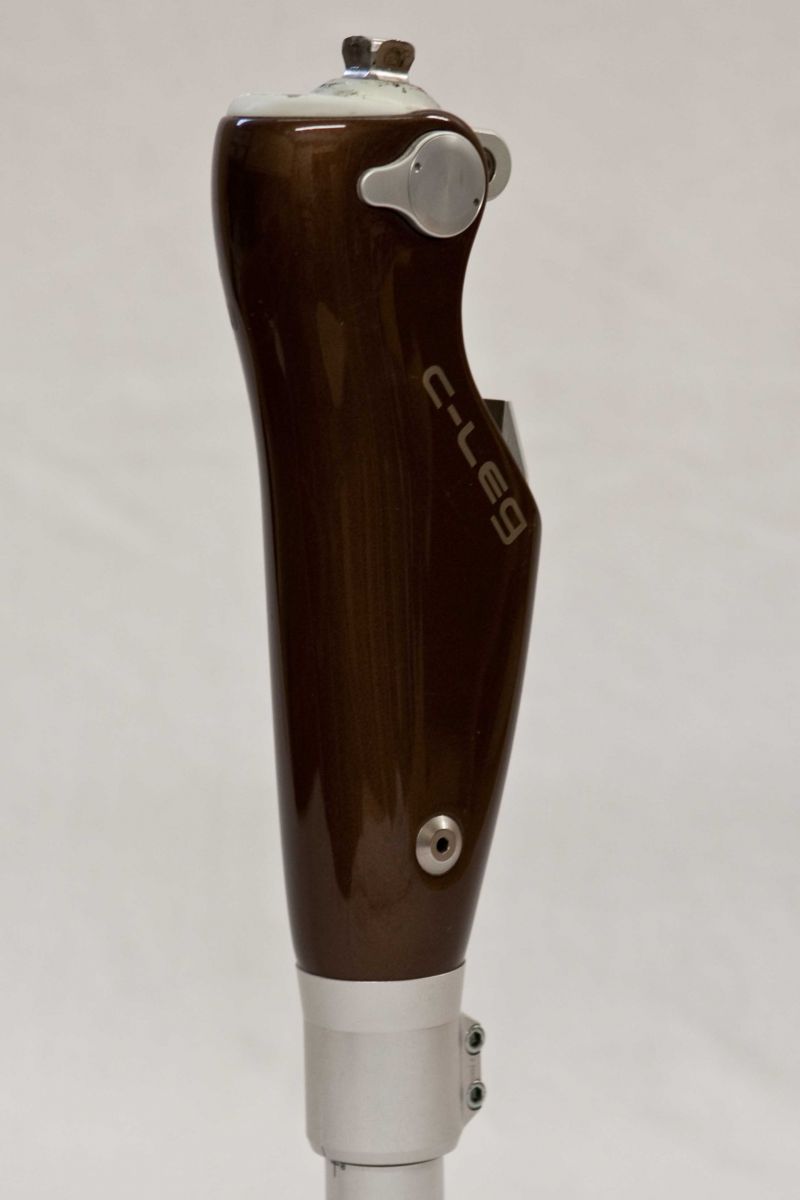 Micro-processor knees
Microprocessor controlled prosthetic knees are "computerized" prosthetic knees whose technology allows for increased stability and efficiency when walking, regardless if walking on level surfaces, uneven ground, down a hill or an incline. The microprocessor in the prosthetic knee constantly gathers data regarding movement, positioning and timing in order to offer resistance, when needed for stability and then allows for a smooth, easy swing through at precisely the right time during the walking cycle.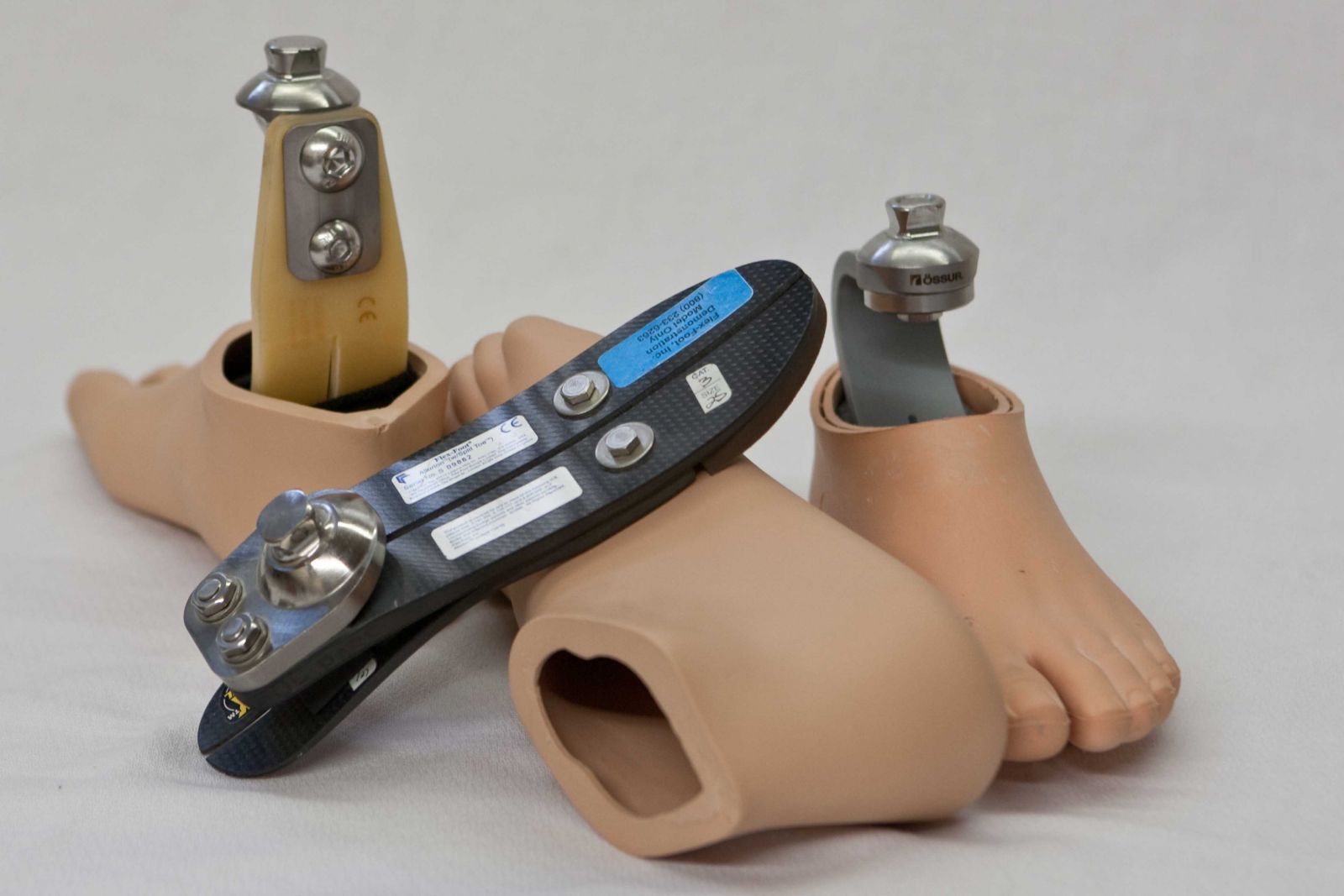 Prosthetic Feet
There are various prosthetic feet designs from Solid Ankle Cushion Heel (S.A.C.H.) feet to microprocessor controlled prosthetic ankle/foot systems. The type of prosthetic foot that an individual will use is selected on a case by case basis. The patient's activity level, their goals, their terrain/walking environment and the amount of clearance from the end of their residual limb to the floor are just some of the factors that must be considered.