Staff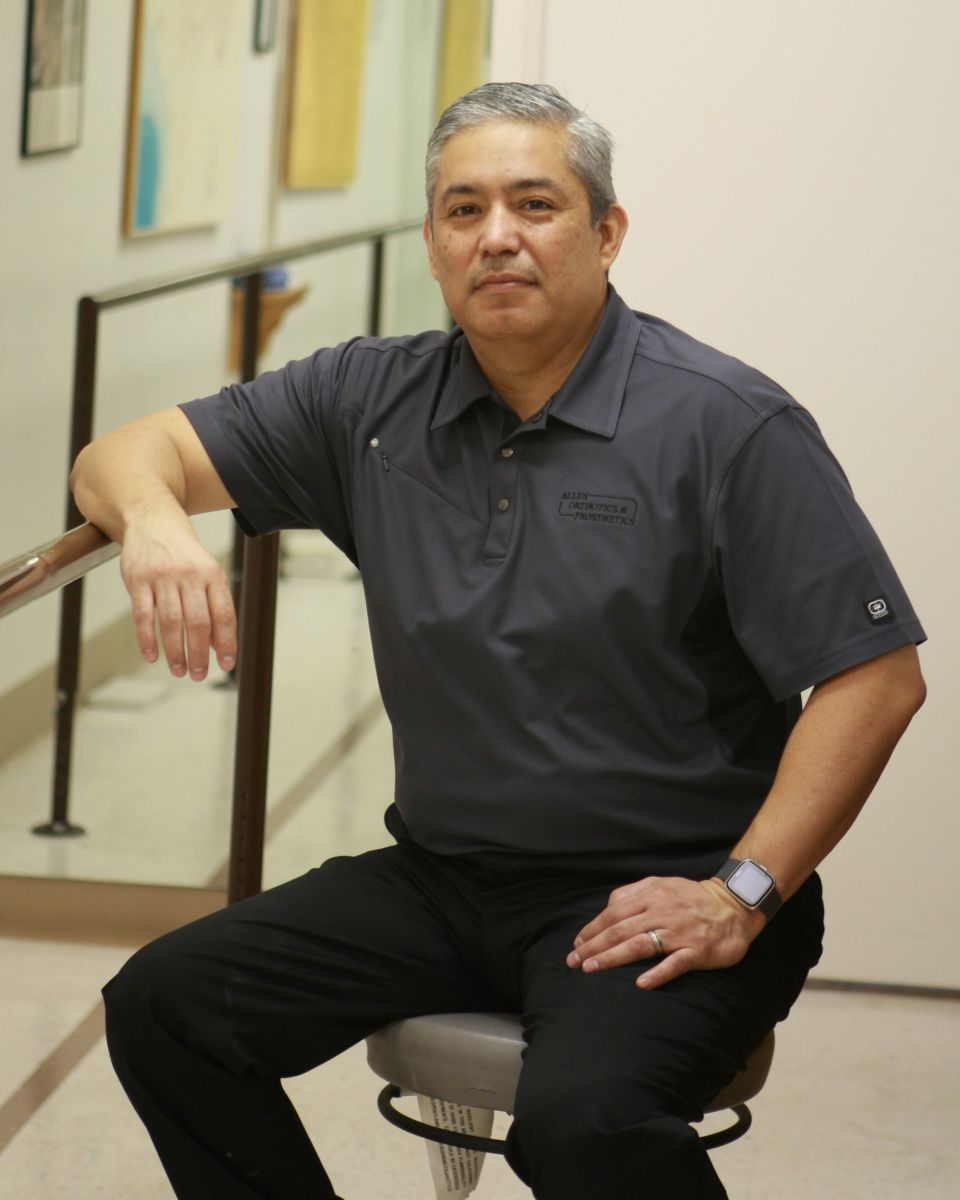 Fernando Ordaz, CPO, LPO
Fernando Ordaz is the President and Clinical Director of Allen Orthotics & Prosthetics. He is a Prosthetist/Orthotist certified by the American Board for Certification in Orthotics, Prosthetics and Pedorthics (ABC). He is also licensed by the Texas Department of Licensing and Regulations (TDLR). Fernando grew up in Odessa, Texas where he began his career in orthotics and prosthetics in the mid 90's as an entry level O&P technician. He went on to pursue his formal training in O&P and received a Bachelor of Science Degree from UT Southwestern Medical Center in Dallas, Texas. Mr. Ordaz completed National Commission on Orthotic and Prosthetic Education (NCOPE) residencies in both orthotics and prosthetics before receiving his national certification and state licensure. He has a long history with Allen Orthotics & Prosthetics, as he ran the day to day operations in our Odessa location for many years. He is very dedicated to providing compassionate and individualized care for each of his patients. When Mike Allen retired, he left the reins of the organization with Mr. Ordaz. Fernando and his brother Edgar are now the owners of Allen Orthotics & Prosthetics. Fernando lives in Odessa, Texas with his wife Patty and their teenage son Luis.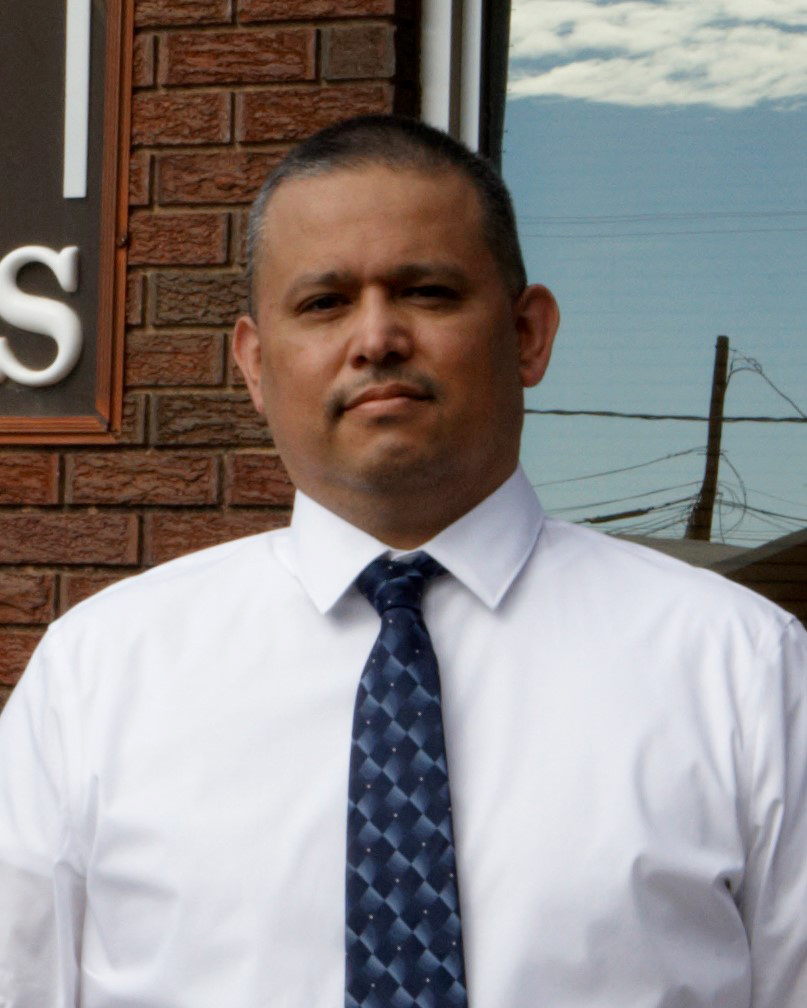 Edgar Ordaz, VP
Edgar Ordaz is the Co-owner and Vice President of Allen Orthotics & Prosthetics. He is a proud native Texan and grew up in Odessa. Edgar utilizes his vast management experience and leadership skills to run the business affairs of the company. His desires and goals are to do his part in helping Allen O&P continue to provide excellent orthotic and prosthetic care for the people of the Permian Basin. Edgar is a firm believer that sound biblical principles are the foundation to a successful and joyful life. He is married to Amy and they have four daughters and one grandchild.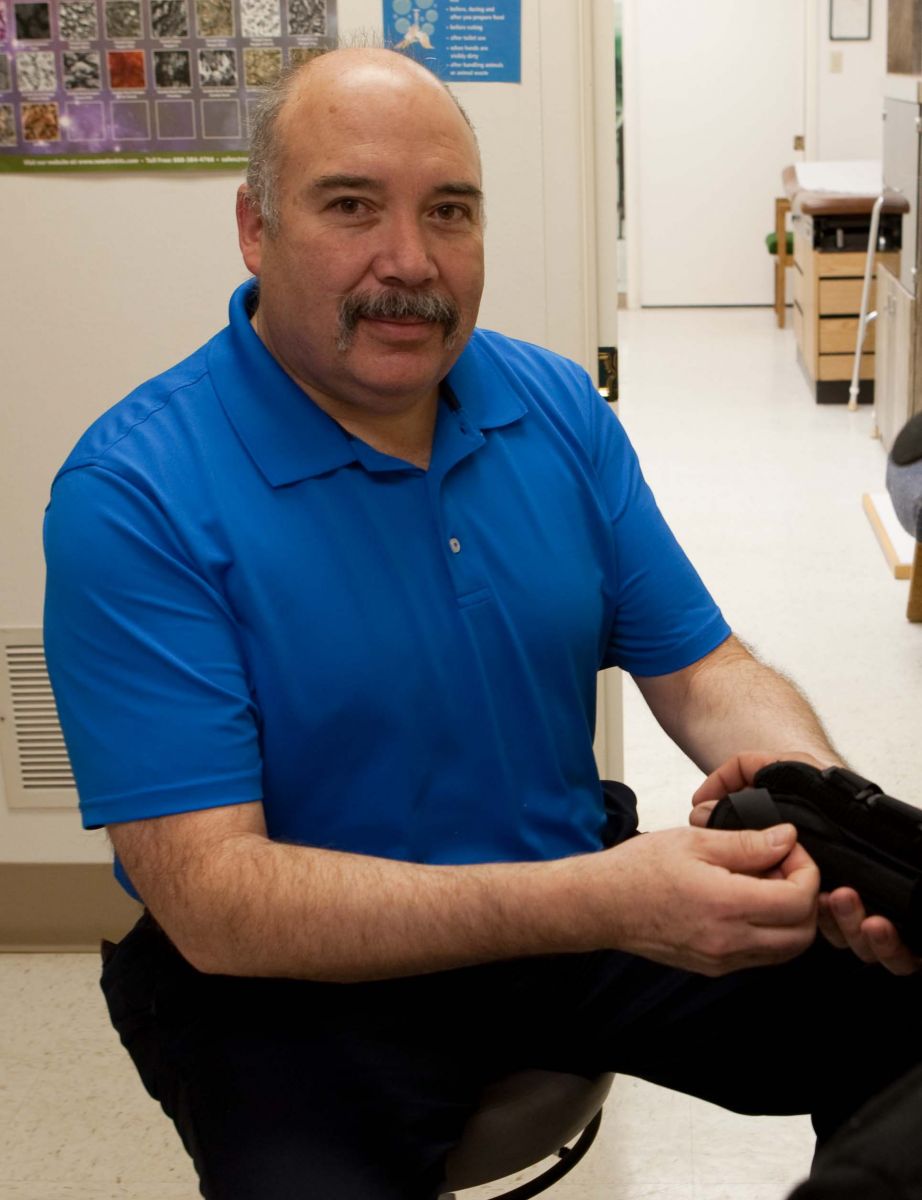 Kenneth Laabs, CPOA, LPOA
In 1987, Kenneth Laabs began his orthotics and prosthetics career with West Texas Prosthetics as a technician. In 1989, West Texas Prosthetics and Allen Brace Company merged to become Allen Orthotics & Prosthetics, Inc. Mr. Laabs continued his O&P career and in 1999, he received his Prosthetist/Orthotist Assistant license from the Texas Board of Orthotics and Prosthetics. Mr. Laabs is also nationally certified as a Prosthetist/Orthotist Assistant by the American Board for Certification in Orthotics, Prosthetics, and Pedorthics. He has over 30 years of experience in the O&P profession.
Kenneth Laabs is a lifelong resident of Midland, Texas and graduated from Midland Lee High School in 1987. He is married to his wife Monica and they have a wonderful daughter. They all enjoy being active in their local Congregation and participating in Public Ministries. He likes traveling with his family and off road driving in his Jeep.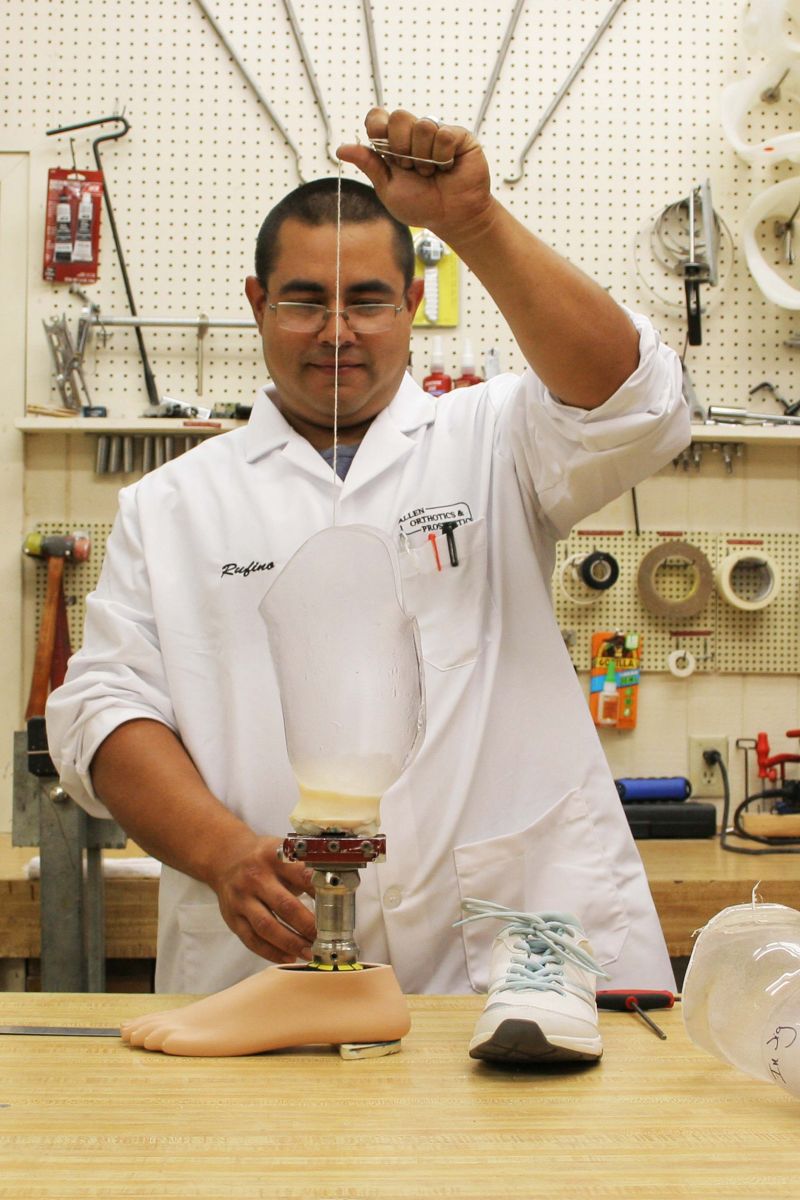 Rufino Losoya
Rufino Losoya became interested in prosthetics after his father became an amputee and was being fitted for prostheses at Allen O&P. In 2009, Rufino joined Allen Orthotics & Prosthetics as an entry level Prosthetic Technician. For almost 12 years, Rufino has demonstrated excellent craftsmanship and continues to perfect his skills.
He loves his career and over the years, he has learned many ways to custom fabricate prostheses, from heavy-duty to light-weight custom designs. Rufino considers prosthetic fabrication to be a work of art. He takes great pride in knowing that his contributions allow our patients to receive quality prosthetic care so that they can regain their full functional potential.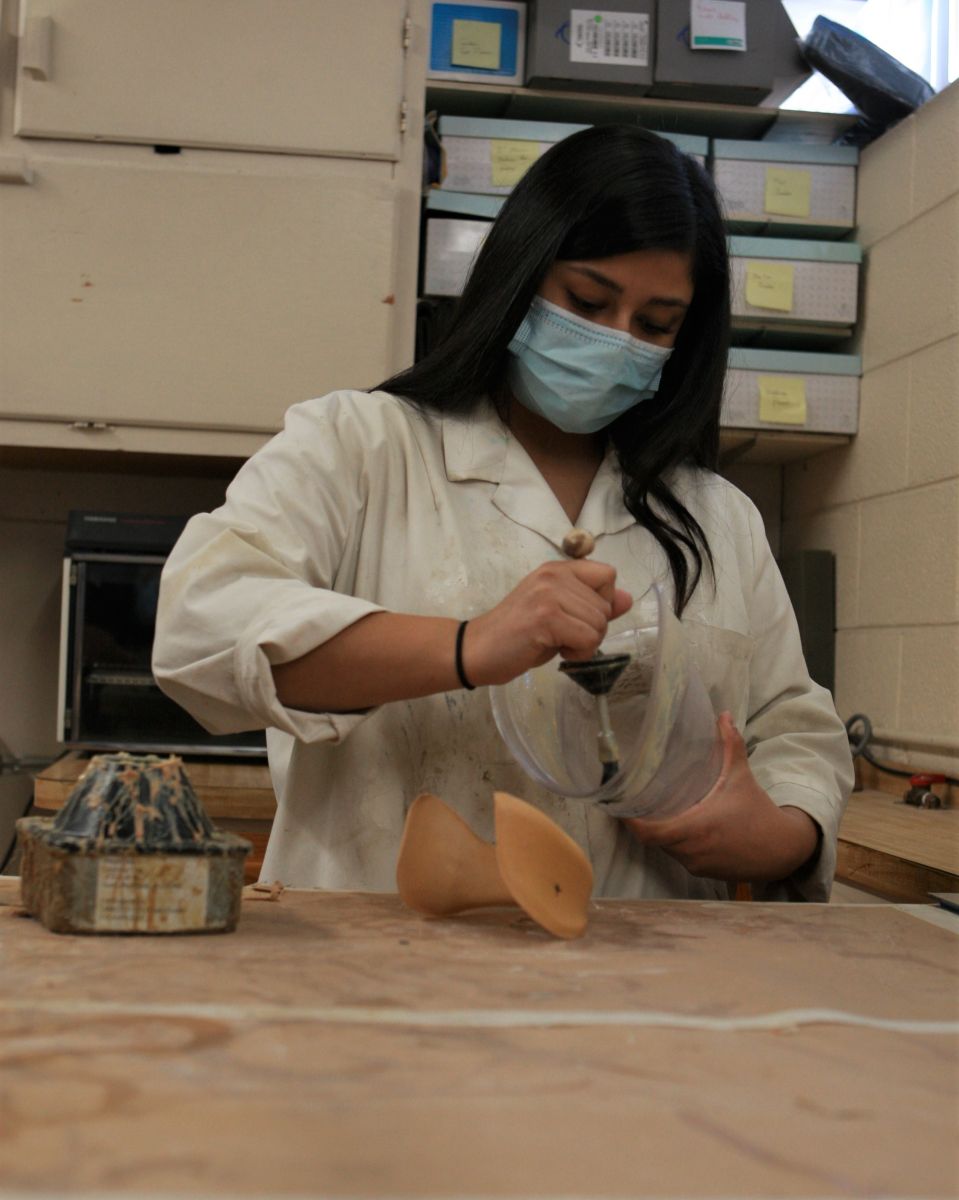 Mykaela Ordaz
After graduating high school in 2018, Mykaela had planned to enter a different healthcare field. However, once she was introduced to the orthotic and prosthetic profession, Mykaela had a change of heart. She recently joined Allen O&P in early 2019. She continues her college education, while working full-time, with the goal of someday becoming a Board Certified Prosthetist/Orthotist. Mykaela is a prosthetic technician and continues to gain experience in prosthetic fabrication. She is also working towards meeting the college credit and clinical observation hours to become a Prosthetist/Orthotist Assistant. She finds great satifaction in doing her part to help our patients regain their independence and mobility.
Mykaela was born and raised in Odessa, Texas and comes from a family of six. She is the second oldest of her three sisters and is very excited because she recently became an aunt. During her free time, she enjoys reading, listening to music and playing volleyball with her younger sisters.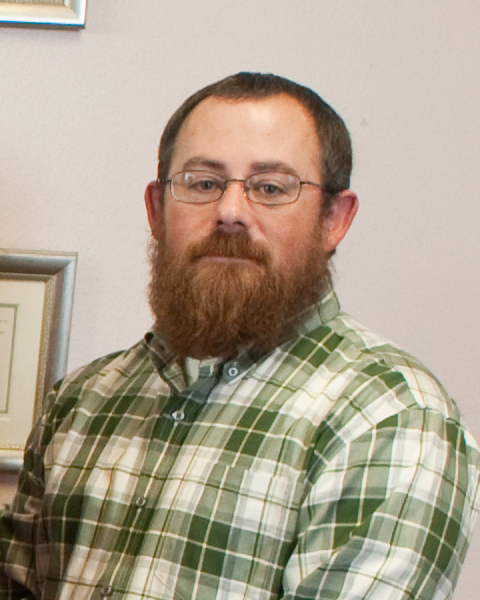 Aaron Allen
Aaron Allen is a lifelong resident of Midland, TX. He has worked with Allen O&P in various occupations and departments including as an orthotic and prosthetic technician, as part of the administrative support team and he is also our I.T. specialist. In 2009, Aaron received his BA from the University of Texas of the Permian Basin. He is currently pursuing his Orthotic and Prosthetic Assistant's license . He and his wife, Amber, are the proud parents of two amazing daughters. Aaron is an avid outdoorsman and enjoys woodworking.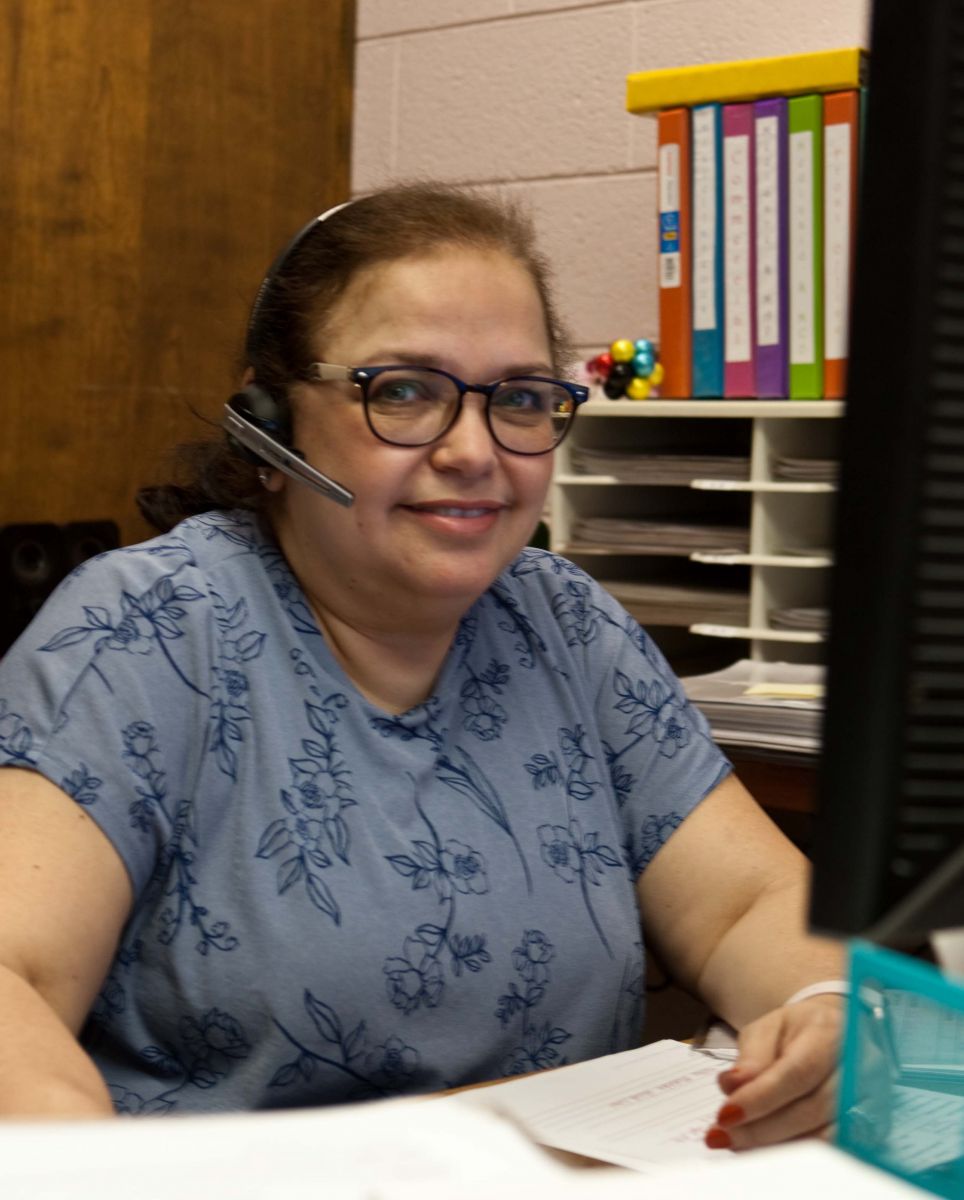 Olga Griffen
Olga is a native New Yorker. She moved to Midland, Texas in 2007. Later that year, she began to work for Allen Orthotics & Prosthetics as an Insurance Coordinator. Over the years, she developed a vast knowledge of all things related to O&P Administration and is now the Director of Administrative Operations. She is committed not only to helping the pratice thrive, but also to making a difference for the people she encounters daily. Olga is active with her Christian Ministry. She loves traveling, crafting and spending time with her family.